World's 1st Pressurized Beer Bong Everyone is Talking about...
Pump up the pressure, then open the floodgates to beer bong at lightspeed!
100% MONEY BACK PARTY SATISFACTION GUARANTEED!
FREE SHIPPING IN THE US!
As Seen On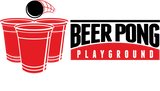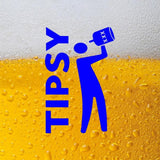 Here's what our customers say
⭐️⭐️⭐️⭐️⭐️

This thing is totally life changing. Hands Down the best purchase of my young adult life.

Patrick S.
⭐️⭐️⭐️⭐️⭐️

...I'll bet a beer Elon Musk is currently evaluating this technology for his Space-X missions...

Dave
⭐️⭐️⭐️⭐️⭐️

...I have a lot of bongs and drinking toys but this is my favorite big time.

Joe
⭐️⭐️⭐️⭐️⭐️

Umm can you say party in a pouch!??? This product is absolutely awesome!!!!

Anonymous Chugger
⭐️⭐️⭐️⭐️⭐️

I got my wife to try it first. Next thing you know all the girls were fighting over it. We all had a blast that night!

C-Los
⭐️⭐️⭐️⭐️⭐️

This thing is great. I took it to the beach and met all kinds of ladies. Thanks Q Bong!

CA